Become part of an inclusive and collaborative team that's dedicated to helping people achieve financial security.
Why Brighthouse Financial?
We bring our passion to work. Together, we adapt and challenge ourselves and each other. Our inclusive and collaborative environment fuels careers and drives business growth.
Diversity, Equity, and Inclusion
We foster a culture where diverse backgrounds and experiences are celebrated and where different ideas are heard and respected. We believe that by creating an inclusive workplace, we're better able to attract and retain talent, provide valuable products that meet the needs of financial professionals and their clients, and deliver on our mission of helping people achieve financial security.
Learn more about our approach to Diversity, Equity, and Inclusion
Hear Why Brighthouse Financial Employees Love Working Here
Our Benefits
At Brighthouse Financial, we're committed to being a great place to work.
That's why we offer a flexible, hybrid work model that empowers and supports our employees. Our holistic approach to benefits helps enhance your physical, financial, and emotional well-being so you can better thrive in all areas of life.
Career Development Programs
We offer development programs designed to support your career growth at Brighthouse Financial.
"We are creating a truly special place to work at Brighthouse Financial. Join us on this journey as we work together to help people achieve financial security."
— Eric T. Steigerwalt, President and CEO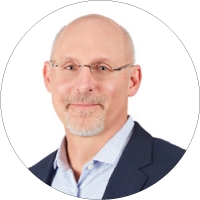 We're Hiring
Brighthouse Financial offers a flexible, hybrid work model. If you're near our headquarters in Charlotte, NC, or our offices in New York, NY or Morristown, NJ, you'll have the option to work remotely or in the office.
Join Our Talent Community
Stay up to date on job opportunities at Brighthouse Financial. Sign up today.
We're proud to be a Fortune 500 company and recognized as one of the Healthiest Employers of Greater Charlotte by the Charlotte Business Journal. We're also honored to be named to Newsweek's list of Most Trustworthy Companies in America.