1-Minute Video
|
Aug 03, 2020
Accessing Your Policy Details
Online Servicing makes it easy to quickly locate and access your contracts as well as in-depth details and reports.
Log In to your Online Servicing account using your username and password.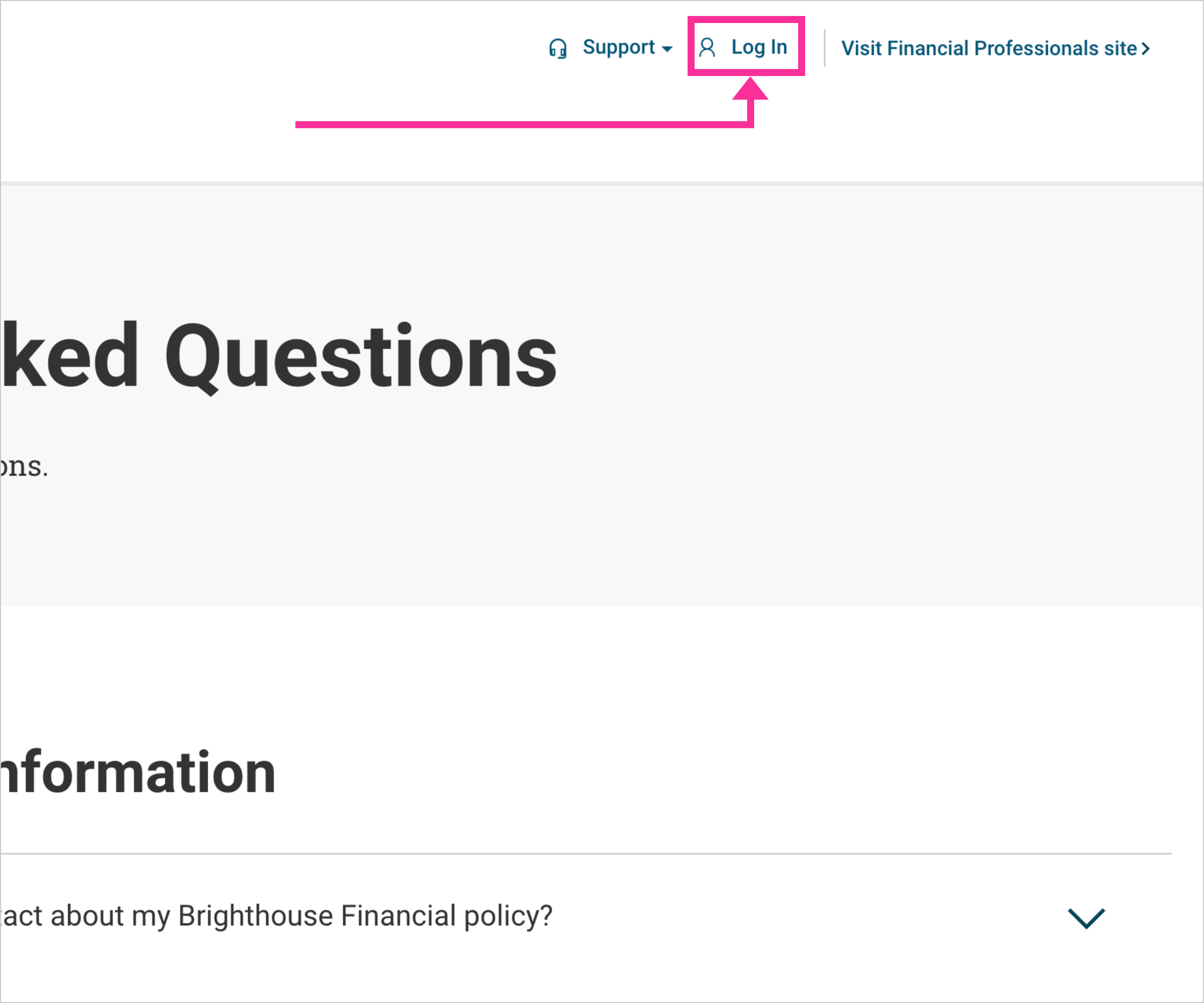 Once logged in, you will see a list of your policies that include high-level details such as, Product Type, Contract Number, Effective Date, and Value.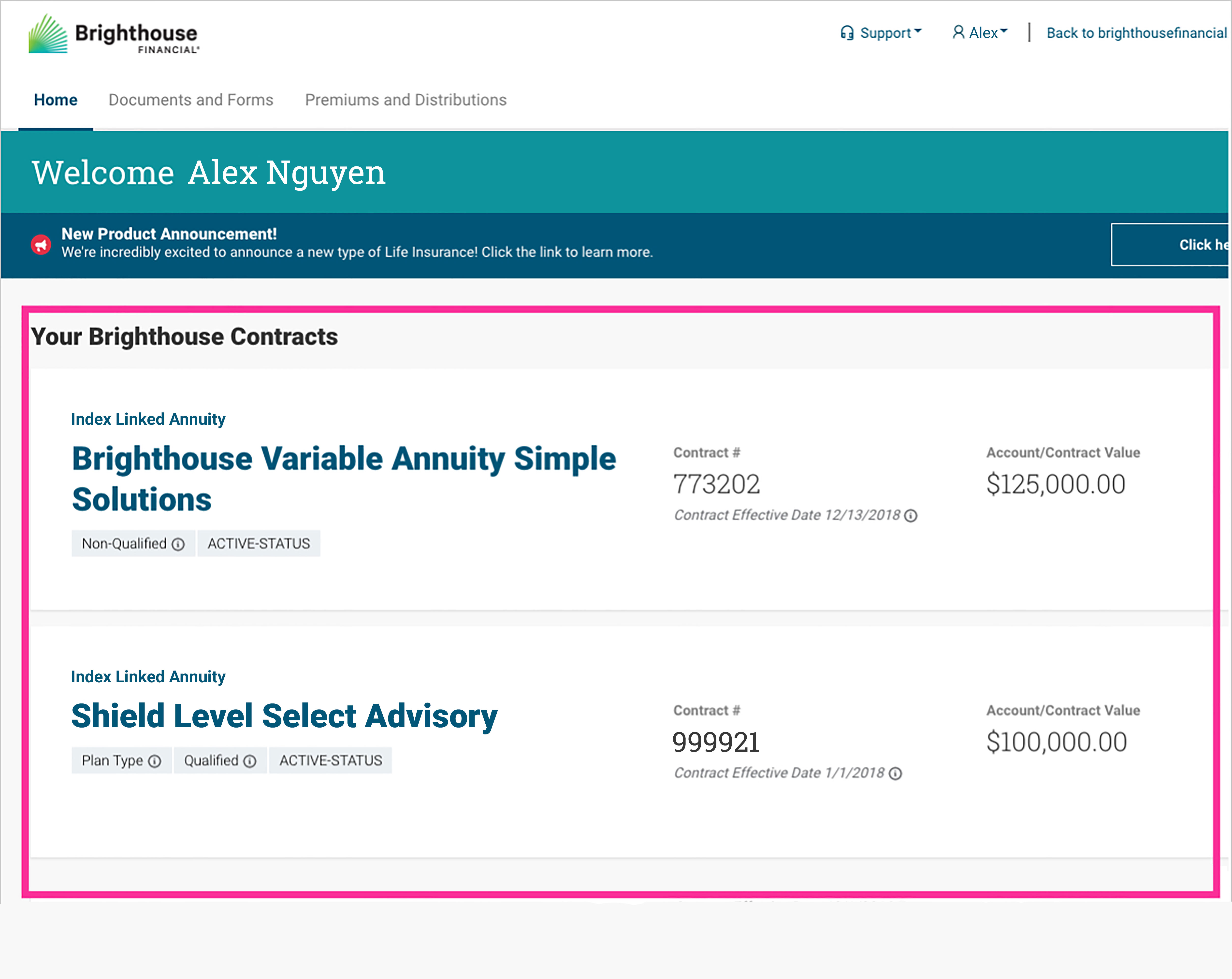 Navigating Policy Details
Contract sections include: Contract Details, Policy Information, Investment Details, Premiums and Distributions, Special Programs, Documents and Forms, and Account Activity. Use the left sidebar to jump to specific sections of your contract.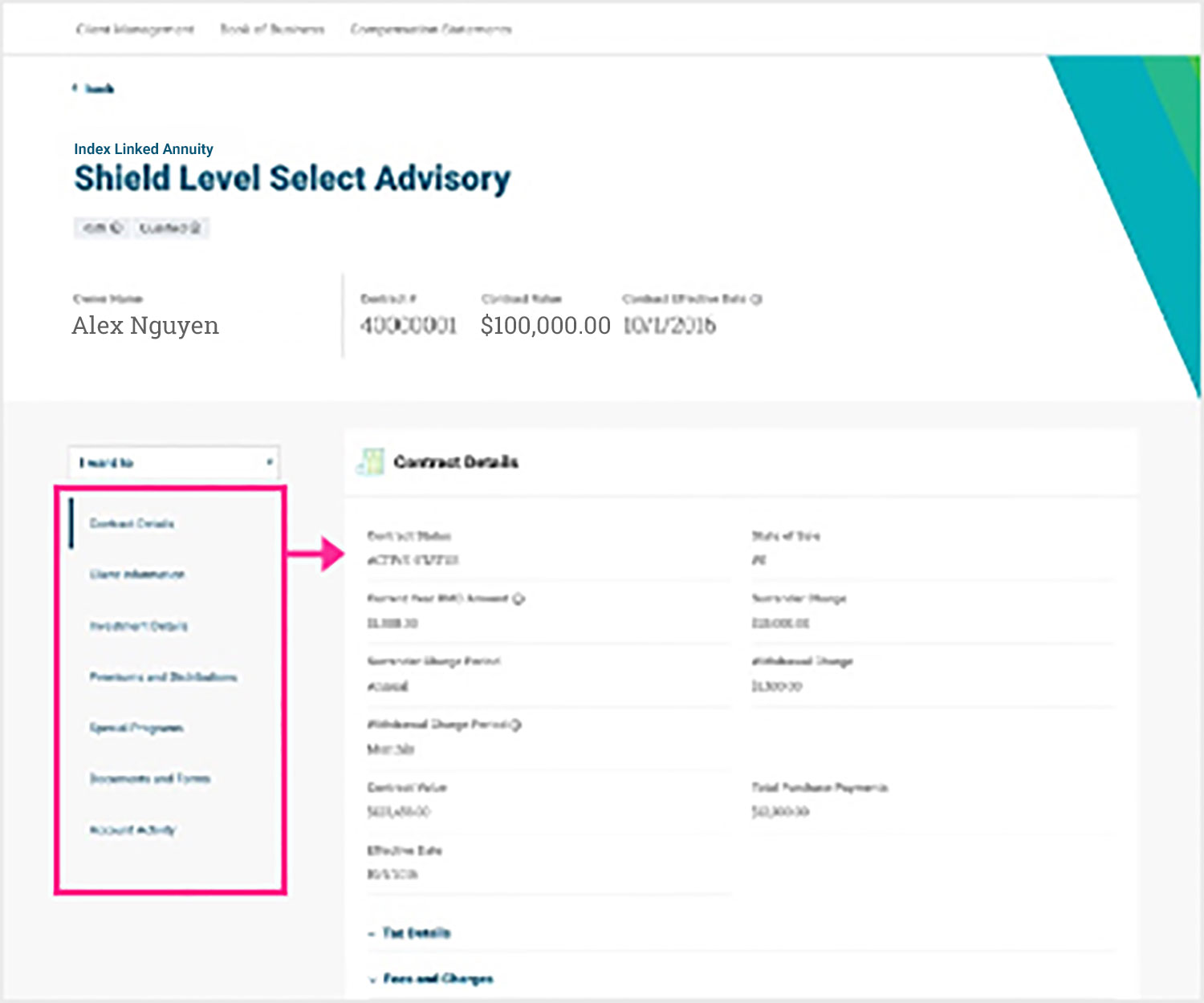 Sections may contain more information than is shown. Select  More Details to view additional information.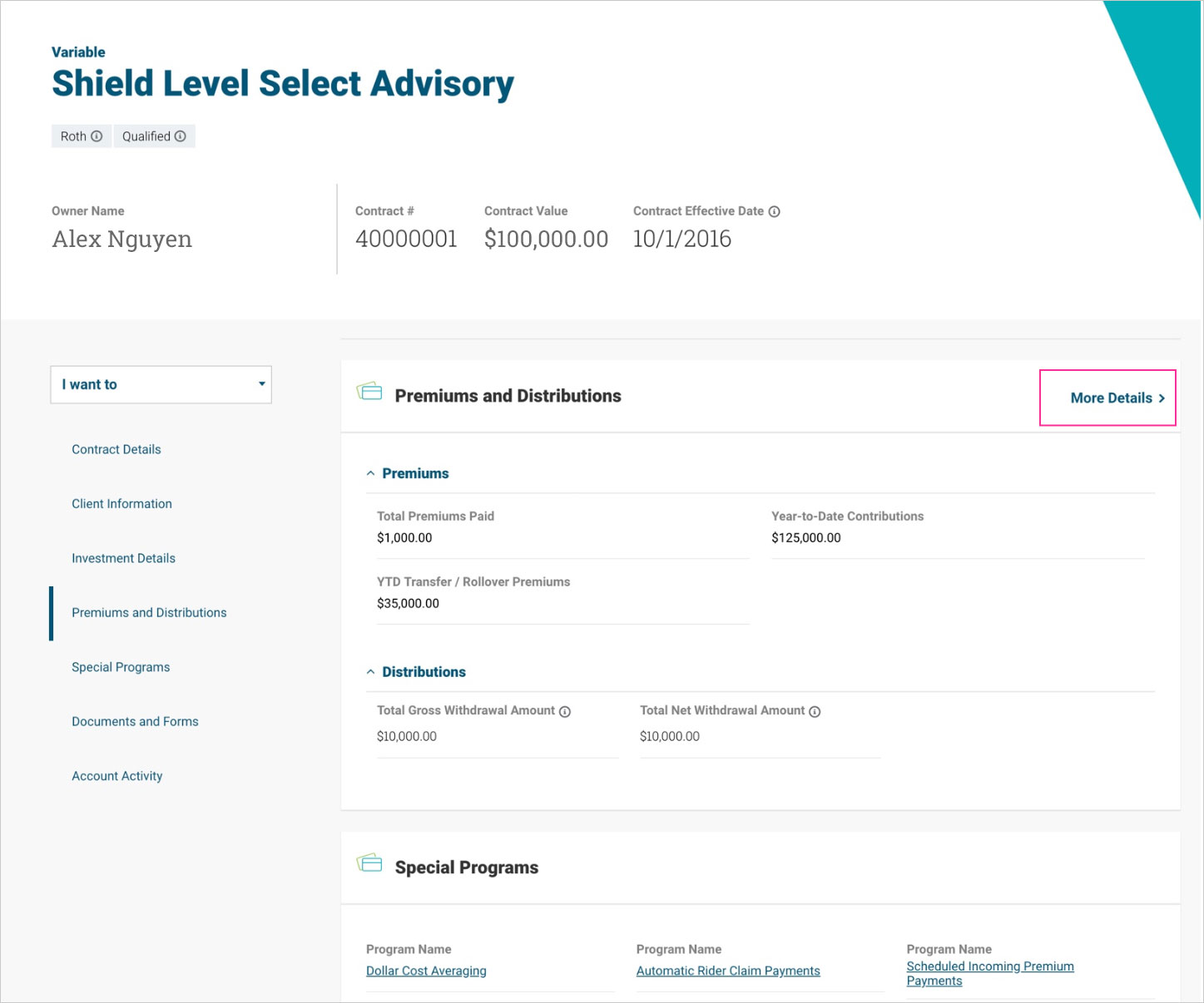 Use the I want to drop-down menu to view other items pertaining to your contract, such as Prospectus, Recent Statements, and Servicing Forms.
You can also generate reports as downloadable PDFs or Excel files.
Looking for additional information?
Visit our Frequently Asked Questions to learn more about our Online Servicing system.
For additional assistance, call us at (888) 243-1974, Monday – Friday, 8:30 a.m. – 6:30 p.m. ET.