Pursuing Passions: The Climber
Watch why retirement is an uphill climb for Mari — and why she wouldn't have it any other way.
Mari never set out to be a pioneer. As a kid, "I was hopelessly idealistic. I wanted the world to be perfect." When she realized it wasn't, "that's when I became the problem solver." As a professional scientist and accomplished rock climber, solving problems has been the key to success in both facets of Mari's life for over 30 years.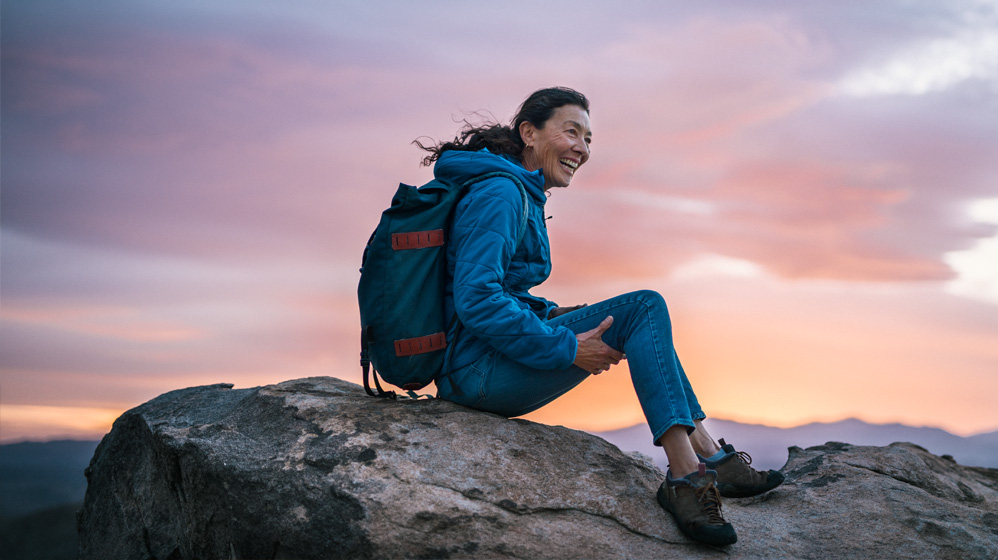 Her climbing career started almost by accident. In her teens, she met a group of people who were experimenting with different techniques of scrambling up the rocks in their local area. From her first climb in tennis shoes with no ropes, Mari was thrilled by the physical challenge and the rush of reaching the top to "see things no one else saw." The community of young climbers with whom she was unknowingly shaping an entire sport was a draw, too: "They were doing things no one else was doing – a different kind of people, energetic people who were wanting to do things and make it happen. I was fascinated."
For the next three decades, she made time for climbing whenever she could around her demanding career as a microbiologist. Though "climbing was the soul of it all," Mari saw how naturally her passion was informed by her job, and vice versa. "They always fed off each other. Both of them offer endless frontiers." Alternating between views through a microscope and from mountain summits "makes for a big world" — a perspective for which she's grateful.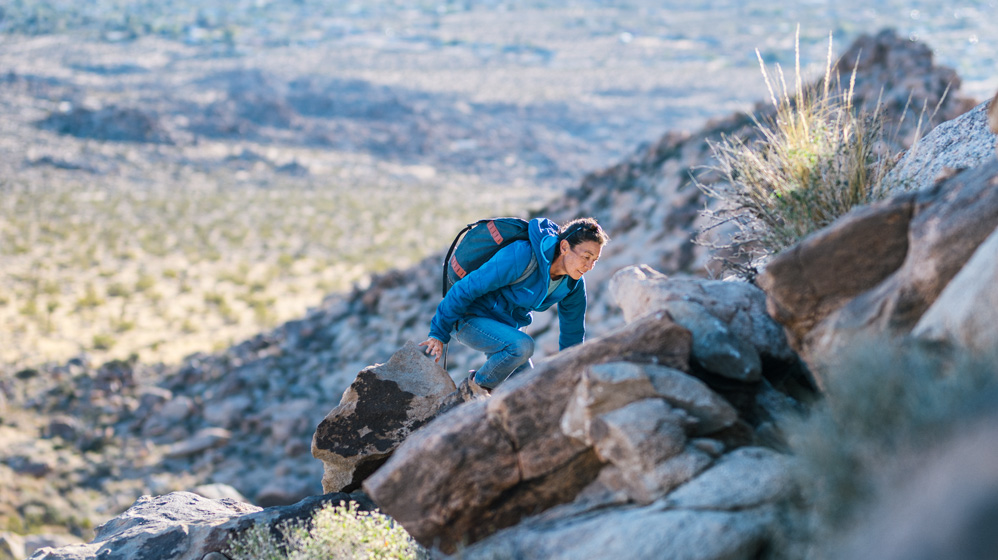 She's also appreciative for the confidence that has come with a lifetime of solving difficult problems. "You realize that all the things you thought you couldn't do you actually can…You can succeed at things that look impossible." Today, that means recognizing that even though she may be less agile than she once was, she can still climb for the sheer enjoyment of it, share that passion with others as a guide, and take on new challenges in other realms, such as sustainability, that intrigue her. It's an outlook she thinks climbers and non-climbers alike should embrace: "What's coming next is up to you. Your pursuit of it will make it happen — if you believe in it."
Ready to build a retirement based around your passions? Start here.