1-Minute Article
|
May 14, 2020
The Coral Conservationist: Onett's Story
Watch how he dives into his plans for retirement
Learn about hybrid life insurance policies with long-term care coverage. A hybrid life insurance policy with a long-term care rider offers benefits that can help protect you and your loved ones. Learn More
Onett's Story
Name: Onett
Former profession: Technology sales executive
Dream retirement role: Help restore the coral in Key West, FL, through a quick-grow laboratory technique called microfragmentation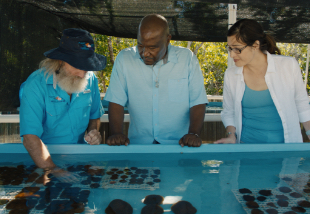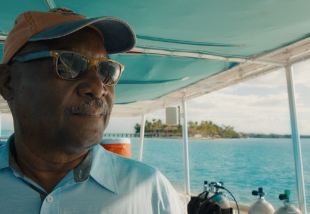 Why he can't wait for retirement:

"There's a lot of places where vibrant coral used to be and it's not there anymore. It would make me feel great to be able to make a difference."
- Onett
Retirement concern:

"Suppose something happened catastrophically, medically – am I prepared for that?"
- Onett
Best advice from the financial planner:

"Many times people buy insurance for protection … [but] once we reach retirement, and we don't have any liabilities or bills, there's other risks – long-term care events, longevity risks. If you don't need the resources for your family to maintain their standard of living, you can have your policy help organizations [you're passionate about]."

- Onett
How common is the need for long-term care services?
Onett is ready. Now it's your turn.
Get key facts about how hybrid life insurance with long-term care coverage can protect you and your loved ones in retirement, plus the five questions to ask your financial professional in the Hybrid Life Insurance with Long-Term Care Coverage Questionnaire.
Trusted by over 2 million customers and with 2.8 million annuity contracts and life insurance policies in force, Brighthouse Financial® is proud to be a FORTUNE® 500 company and one of the largest providers of annuities and life insurance in the U.S.
2
See Our Story