4 Ways to Feel More Prepared for Retirement
Retirement is a big financial decision. Here's how you can help ensure you'll be ready.
Questions this article can help you answer:
How can I better prepare for retirement?
Which income sources should I use to pay for expenses in retirement?
What is the role of a financial professional in retirement preparation?
Once you retire, you want to be able to enjoy life without worrying about whether you have saved enough. However, if you don't feel as confident as you'd like about your retirement preparations, you're not alone. While everyone's financial situation is different, only about a third of all consumers feel very confident about having saved enough money to live comfortably in retirement.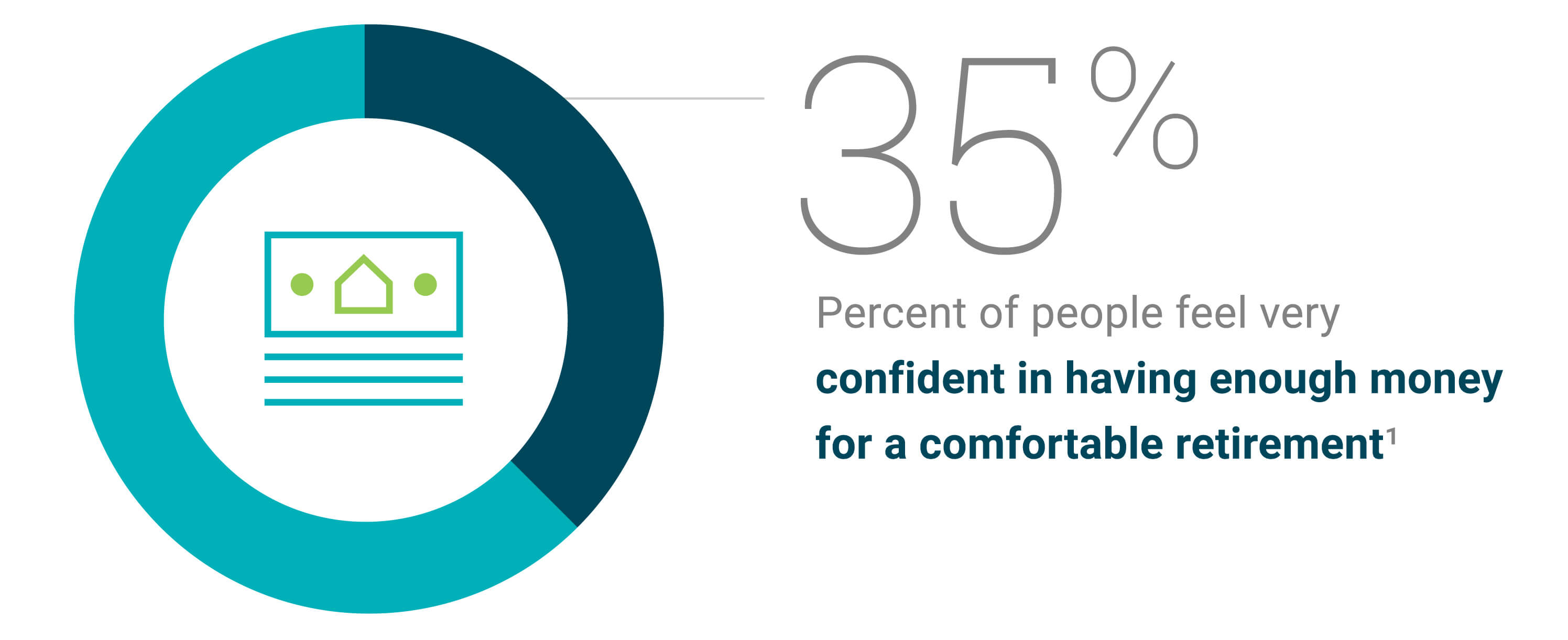 The good news is, there are steps you can take to boost your retirement confidence and help get – and keep – your finances in shape.

Here are four ways to prepare for retirement:
Think about non-essentials like entertainment, restaurants, and clothes. Track your expenses for a month to get a better idea of where your own money is spent.
Quick Tip:
Try the Annuity Income Calculator to see if there's a gap between expenses and your projected income sources.
Financial Professional – can help you maximize Social Security benefits and minimize healthcare expenses.

Consider seeking out a financial professional with retirement expertise in areas such as:
Income planning and protection
Investment selection and diversification
Withdrawal strategies
Planning for long-term care


Tax expert – can help you manage taxes on the money you take out of your retirement accounts. A tax expert like an accountant can give you guidance on how different accounts are taxed.
Attorney – can help make sure your family has what they need in your absence. Learn more about how to get started with estate planning here.