1-Minute Video
|
Nov 02, 2018
Pursuing Passions: The Farmer
Watch Bob's story and see how he's nurturing a respect for sustainability in a new generation.
Growing up around his family's commercial nursery, Bob worked with plants from a young age. But it took stepping away from industrial agriculture and observing nature free from human intervention to inspire the philosophy he applies as a sustainable farmer: "When an organism has been grown with a life of choice, you can actually taste the physical completeness. [That] will bring sweetness to your soul."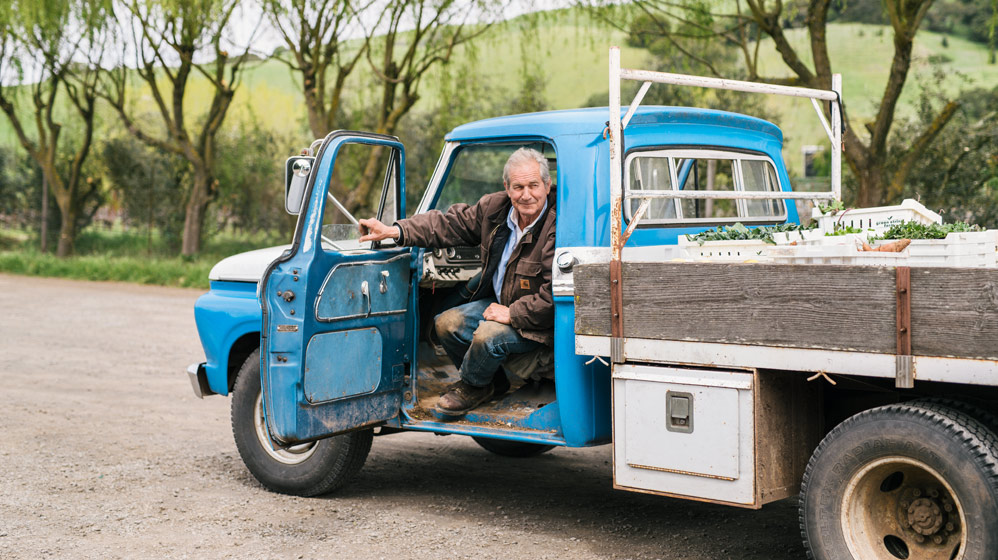 His 50-acre farm nourishes those around it in multiple ways. "Localness is really important," he says. As part of his commitment to making a positive impact on his community, Bob sells produce on-site to minimize his carbon footprint, employs area residents to stimulate the economy, and is a long-time purveyor for Chez Panisse, the restaurant that helped inspire America's farm-to-table movement.
But it's the farm's decade-old mentorship program, which has trained hundreds of students in the art of natural farming, that Bob is most passionate about these days. He sees nurturing the next generation of sustainable agriculture practitioners as having a bigger and more urgent purpose for the health of the planet. "Cultivate plants and grow the soil while feeding humanity – that's the most important thing we need to learn how to do."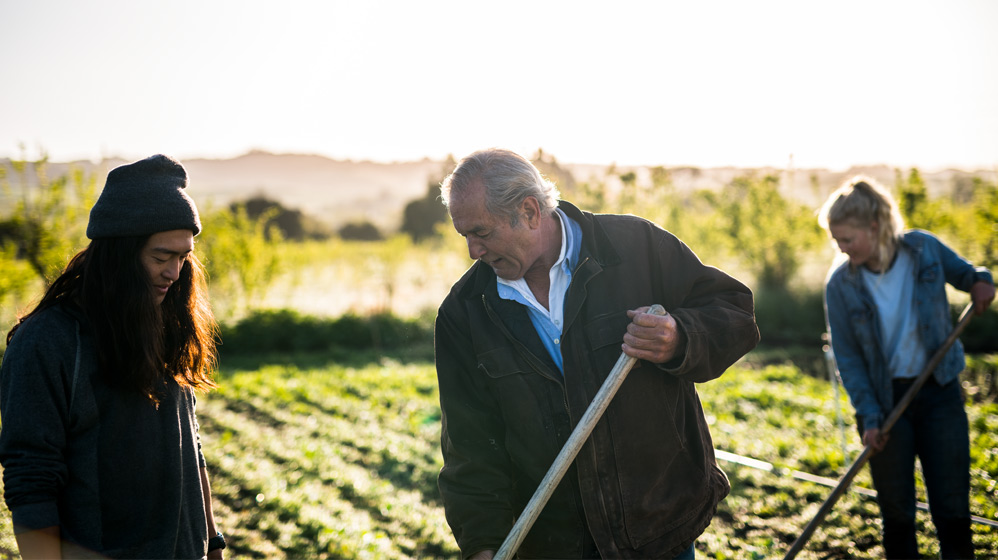 Intergenerational knowledge transfer like mentorship is part of a natural lifecycle that Bob encourages others to experience. "Go out and share that which you've learned with the younger members of the succeeding generations — everybody has something to teach."
He is careful to clarify that teaching is not an excuse to stop growing: "If you stop changing, then you're no longer alive." In fact, whether people or plants, a lifetime of self-directed change in harmony with nature is Bob's secret to realizing your potential. "You want to walk through life and leave a ripple of tranquility behind you."