1-Minute Video
|
Nov 02, 2018
Pursuing Passions: The Artist
Watch Matthew's story and see how he's now building a future around his passion of art.
Matthew has been an abstract painter for four decades, but only since retirement has he been able to truly immerse himself in the craft. After attending art school on a scholarship, Matthew spent 30 years as a roofer, eventually owning his own company. His first love was never far from his mind, though: "Anything I've ever done was so I could do my art."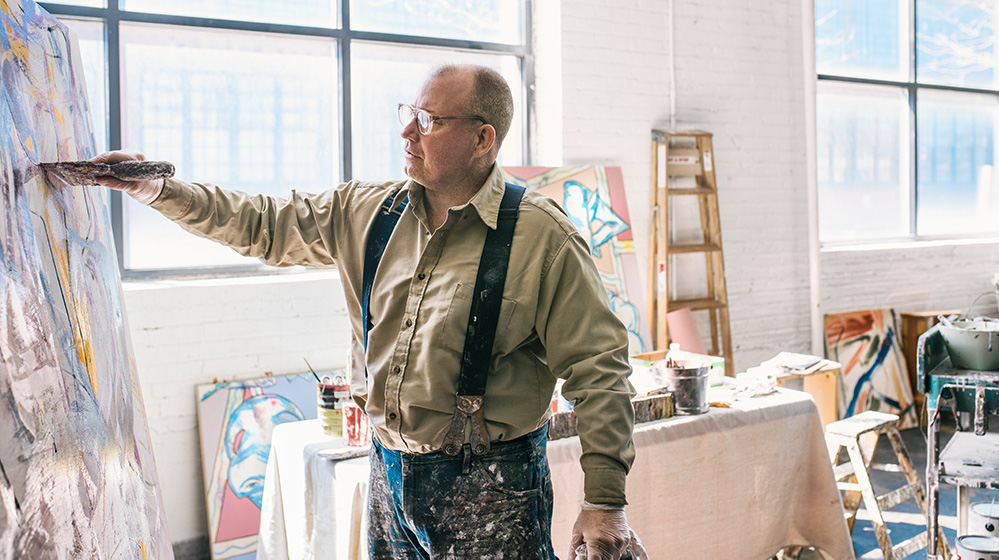 He found connections to his passion everywhere. Even spreading hot tar became just another medium for creative inspiration: "I'd watch the designs," he says of his long days up on a roof. His background still comes in handy when he's building his own canvas stretchers or crates to ship pieces to galleries and customers around the world. That disciplined attention to detail is all part of his creative process. "It helps me to be more in the moment. To be more alive, more there."
Reaching a level of artistry he was satisfied with was a slow burn. It took 20 years of painting before he "started doing work that I was really happy about." Many would have abandoned the pursuit, but for Matthew, patience and focus fueled his dedication: "I was committed… it would be very easy for me to be distracted, but this always draws me back."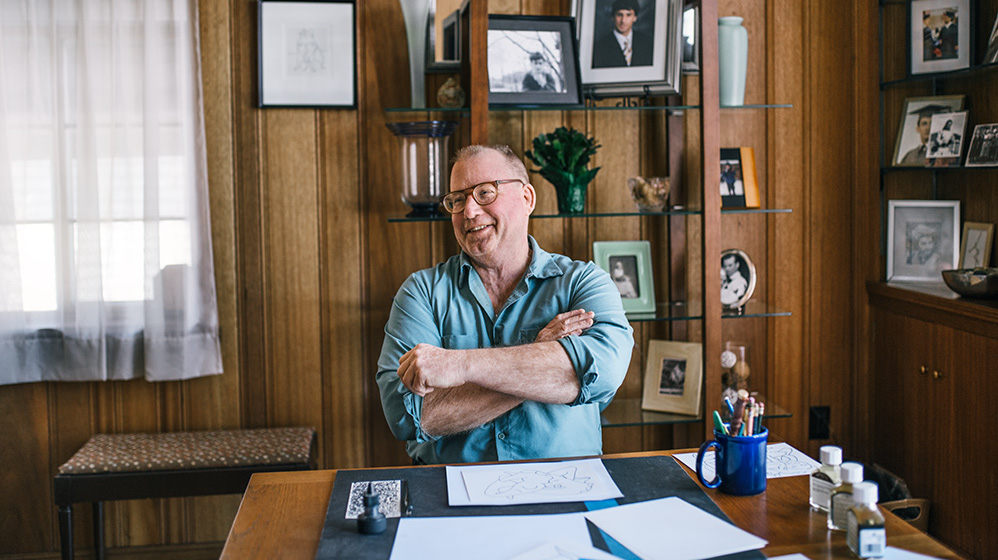 And while Matthew has now achieved the traditional markers of art world success - a studio full of canvases, invitations to gallery shows, a healthy pipeline of sales - he's far from done: "I'd like to keep growing as long as I can," he says. Matthew credits pursuing his passion with infusing this phase of his life with excitement. "I wake up in the morning and I just don't know what's going to happen. It's really great."
Ready to build a retirement based around your passions? Start here.